Contact TOPSEO Today to Get Your Companies Products and/or Services in Front of Ready-to-Buy Customers.
Pay-Per-Click Advertising (PPC) aka Search Engine Marketing: Pay-Per-Click advertising is one of the fastest ways to drive targeted traffic to your website at a low cost. You can expand your reach, drive new leads and create new customers for your business as soon as your first search engine marketing campaign is live. In addition, every aspect of PPC marketing is measurable. You will know your daily budget, how much you pay for each click, and most importantly, your cost per conversion.
---
We Are a Google Partner


As a Certified Google Partner managing over $10 million in annual digital spend on behalf of our clients, TOPSEO is dedicated to providing optimized Pay Per Click search engine marketing campaigns that exceed our clients marketing goals.
What We Do:
At TOPSEO, we provide a variety of Pay Per Click Marketing Services from strategic account setup, implementation and more including: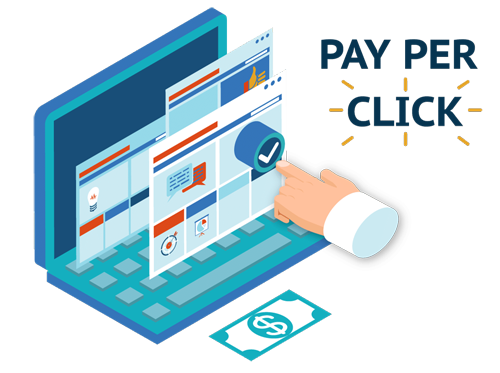 PPC Account Manager Dedicated to Your Account
Competitive, Industry, and Keyword Research
Keyword Bid Management
Negative Keyword Monitoring and Filtering
Ad Extensions Optimization
Dynamic Ad Creation to Target Customers
A/B Ad Split-Testing
Ad Extension Management
Custom Targeting to Potential Customers
Conversion Tracking and Ongoing Optimization
Quality Score Improvement
Landing Page Optimization
Call Tracking
Much more
Advanced Targeting:
The targeting options available for PPC Marketing are unlike most forms of advertising. It is easier than ever to target specific geographic regions, demographics, and interests with your advertisement.
Getting Started with PPC Management Services:
Once we understand your marketing goals, review your business, and research your industry, we can get started by creating new Pay-Per-Click campaigns for your business or managing and optimizing your current Pay-Per-Click campaigns. Below are some of the things we will do as we get started with PPC Management services.
Account Setup
Review Your Marketing Goals
Keyword Research
Competitive Research
Build a New Campaign or Restructure an Existing Campaign
Conversion Tracking Setup
Why Choose TOPSEO:
TOPSEO is a certified Google Partner and it is our mission to provide your business with expert service when it comes to your investment in paid search to deliver results. Below are some of the things we do that separate us from other marketing agencies.
Reduce wasted ad spend
Utilization of the latest industry tools and research
In depth competitive analysis and monitoring
Ongoing optimization to constantly increase conversion rates
Decrease your cost per conversion
We can be your marketing team or work hand-in-hand with your marketing team
Utilization of Analytics to make educated marketing decisions
By choosing TOPSEO for Pay-Per-Click (PPC) Management, you can ensure that your account is in good hands. An account manager will be going through your account daily to manage keywords, test ads, organize the budget, and reduce wasted ad spend. Being a Certified Google Partner provides us with the latest valuable tools and resources, ongoing support and additional information to effectively manage your campaign.
Google AdWords

搜尋、多媒體、影片、Gmail 及應用程式廣告

Yahoo 廣告服務

關鍵字廣告、原生廣告

Bing Ads

微軟旗下的搜尋引擎

百度推廣

搜索推廣、移動推廣、網盟推廣及品牌推廣
8 Reasons to select Topseo over other SEM Companies
24 Hour Support 
24 Hour Support from Monday to Friday. Our Specialist even work on Weekends, Christmas and New Year's Day.
Guarantee Results Within Months
We will improve your results within months. We will not charge you a Penny without achieving the ranking
Free SEM Report
You can request a 100% free SEM report before hiring us. In fact, we recommend potential clients to get a FREE ANALYSIS (Before Hiring us). Get information on our FREE No-Obligation SEM Report today.
Legit SEM Marketing

Better Quality Work
Better quality work in exchange for best performance
No Results, No Charging!!
We will charge client's payment based on results only. No Results, No Charging Guaranteed.
Website Check Up
Our Specialist will monitor client's website data, speed, structure, content monthly to ensure the site to fit major search engines requirement.
Large Client Data Base